Through life's ups and downs, I've come to learn one thing: Life is too short to do the things you want to do tomorrow…or to take yourself too seriously!
FROM GERMAN PUB OWNER TO CALIFORNIA BUSINESS COACH
You could say I've definitely been there, done that! 😉
My entrepreneurial journey began in my early 20's in Germany when I dove head-first into business administration and hospitality management. I took my newfound knowledge, paired it with my desire to discover what life had to offer, and set off to own my very first business by the age of 22 (a local pub!).
Now that I knew what entrepreneurship felt like, I was ready to make the biggest move of my life…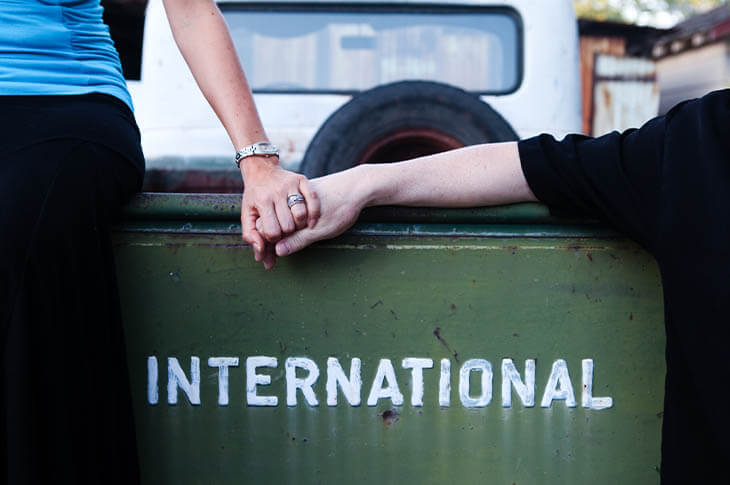 My hunger for business and to work with other entrepreneurs led me to sunny California where I established my consulting business, Ask Yvi!
Shortly after Ask Yvi was launched, I signed my first client, Pacific Crest Media, where I fell in love with building efficient systems…and PCM's owner 😍
After working with PCM on WordPress websites and business processes, Pete handed the management of the company to me during his recovery from cancer. In 2013, he became cancer-free, and we quickly made plans to marry later that year…until life took the most unexpected turn.
WHEN TIME BECAME THE MOST IMPORTANT THING I HAD
Pete unfortunately lost his battle to cancer in September 2014. It was at that time that I had come to realize one thing: what little time we have is so precious.
Not only was I transitioning into a new normal after being a caretaker, I was now the CEO of two companies, each with their own degree of complexity and responsibility. How I spent my days became more and more important — with little room for error.
I quickly realized that all of those years of building efficient systems was the only way I would be able to manage it all, and after surviving one of the toughest seasons of my life, I knew there were other entrepreneurs out there who needed to know the same.
I have come a long way since my German pub-owning days, but nearly two decades of entrepreneurship has taught me to embrace the challenge of the journey ahead.
I now have the honor of working with clients worldwide on building efficient, badass, and bulletproof businesses that can withstand anything. I know what it feels like to be buried under endless to-dos and responsibilities, especially when life is hitting harder than normal. My mission is to show entrepreneurs how to get their time back to focus on what really matters most.